Surgical Pathology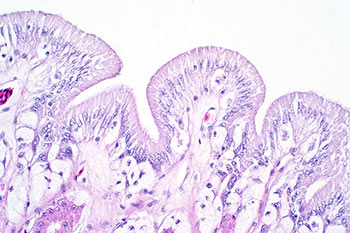 Associates in Pathology, S.C. is a comprehensive, CAP and CLIA accredited histology laboratory staffed by board certified pathologists and ASCP certified pathologist assistants, histotechnologists, and histotechnicians. Specimens are evaluated by the pathologists who render a diagnosis for the management and treatment of the disease or condition.
Our services include:
Routine histopathology
Frozen sections
Immunohistochemistry including ER/PR/Her2Neu testing
Histochemistry
Fine needle aspirations
Bone marrow biopsies
In addition, we provide:
Next business day turnaround time on most routine surgical specimens
24/7 on-call availability
Personalized consultations
Communication by phone unexpected or conflicting findings to clinician
Daily peer review on 10% of finalized cases
Prostate and breast core biopsies reviewed by two pathologists
CAP cancer reporting guidelines
Quality assurance reports available upon request
Supplies available upon request
Results available by phone, fax, mail or interface
Medical Director: Edgar Betancourt, M.D.
Histology Manager: Scott Schmitz, HT(ASCP)